Today's Microsoft is vastly different than just a few years ago. Collaboration is now central to their OS, applications and even devices.
This week in Chicago Microsoft held their innagural Ignite conference. This event combines previous conferences that were focused on SharePoint, Exchange and Lync into a single "mega-event". The result is an conference that includes topics ranging from Windows 10, to Office 365, to Azure and SQL server all in a single event. While on the surface (pun intended) it's a good idea to bring together the various IT teams that now must work together to deliver the complete portfolio, the reality remains that these different groups are not interested in the other side's information. While the breakout topics were divided into seperate tracks, unfortuantely the keynote was a single session, meaning that at any given time a portion of the audience was not interested in what was being shown. I'd recommend keeping the combined event, but next year having two keynotes: one for front end including Windows and Office 365, and a second for infrastructure like Azure, security, SQL server, etc. You can watch the keynote here.
My focus at this event was obviously on Microsoft vision around the future of collaboration. It was not so long ago that for most employees Microsoft simply meant "Outlook and Office." But Microsoft has been on quite a tear over the last few years, starting with the aquisition of Yammer for enterprise social networking to the shift from (on-premises) SharePoint to their cloud-based Office 365 suite. Not content to just bring out new versions of it's core products, Microsoft is rapidly expanding their portfolio via a strategy that includes build, buy and partner.
Build:
- Office 365 Groups: Groups bring people together around a common goal, interest or theme. Groups provide a forum for communicating (rather than email), a way to share files and a shared calendar. Groups are available today in Outlook, OneDrive, OneNote, Skype and just announced Dynamics CRM. In the future Groups will be in Delve and Yammer.
- Delve: to discover the people and content across your organization
- Sway: for creating highly visual presentations that are more like web pages that PowerPoint slides. (see Picture 2)
- OfficeLens: for capturing content from your mobile device and moving it into applications
- OfficeMix: for creating interactive PowerPoint presentations for traning and education
- OfficeVideo: internal media library, like a private Youtube for your company.
Buy:
They have also been on quite the buying spree, recently aquiring:
- Accompli: this has become the new mobile Outlook email client
- Sunrise: the has become the new mobile Outlook calendar client
- LiveLoop: real time document collaboration on Office documents
Partner:
- Cloud Storage Partner Program: enabled companies like DropBox and Box to integrate with Office 365
MyPOV:
On thing is very clear, Microsoft is vastly different today than they were just a few years ago. I am impressed with their vision of collaboration and productivity which starts right at the core of the Windows OS (ex: Cortana in Windows 10 will help with business processes such as scheduling meetings or finding slides, see Picture 3), continues into their new collaboration tools and extends into devices including their own Windows phones, Surface tablets and Surface Hub (giant confernce room screens) and even into competitive products such as Android and iOS devices. Microsoft has had over 100 million downloads of Office applications on iOS and Android in less than one year.
While new applications like Sway and Delve are interesting, the most signifigant thing Microsoft has done is link together their tools (behind the scenes at the API level) via what they call the OfficeGraph.
Picture 1: The Microsoft Office Graph
OfficeGraph maps the relationships between people, content and actions. It provides the links between what people create, who they work with and the actions that are taken. OfficeGraph provides the foundation for Microsoft (and recently announced, partners and 3rd party developers) to create their next generation applications like Office Groups and Delve. In a seperate blog post I will dive into more detail on OfficeGraph and Delve.
From Vision To Reality
Three of the main challenges facing Microsoft are:
1) Not everyone is ready for the cloud: Speaking with several customers and business partners this week, the most recurring concern was that the new products are focused on cloud (Office 365) and not on-premises. This is not just a problem for Microsoft, as most collaboration vendors today are focused on the cloud.
2) Change is difficult and costly: The introduction of new tools such as Office Groups, Delve and Sway, and even increased usage of existing tools like Yammer and OneNote, require training for employees who today primarily use Outlook and the standard Office applications.
3) The portfolio needs simplification: As mentioned above, the Office 365 portfolio is rapidly expanding. This sometimes creates overlap, such as Yammer Groups vs. Office 365 Groups and PowerPoint vs. Sway. Perhaps the biggest problem at the moment is multiple user profiles. Microsoft has already started taking steps towards simplification, for example the combining of Lync and Skype. However, more work needs to be done here moving forward, especially as it related to collaboration tools such as Yammer. Microsoft needs to have a single profile, a single filesharing service, a single chat service, etc.
Recommended Actions
Existing Microsoft customers: Evaluate your plans for moving their collaboration tools to the cloud. While each tool offers benefits of their own, the Microsoft Office 365 platform provides the greatest return when the suite of products are used together.
Customers on competitive platforms: Evaluate the short term and long term vision of their current provider. Migration is never easy; technically, financially or culturally, but changes are coming in the way people work together. Organizations need to feel confident their vendor of choice will provide the right tools, with the right infrastructure and the right business partner ecosystem.
Business Partners: Microsoft is putting a great deal of resources and marketing into ensuring the openness of their platform. From cloud storage access to APIs for Delve, there is a clear direction to ensure partners have the access they require. Partners should evaluate the new business opportunities that Office 365 will provide, as well as the opportunities that will be created due to Microsoft's c loud focus, which will perhaps leave gaps to be filled for customers that remain on-premises.
********************************************************************************************************
Picture 2: Microsoft Sway - a new tool for creating visual presentations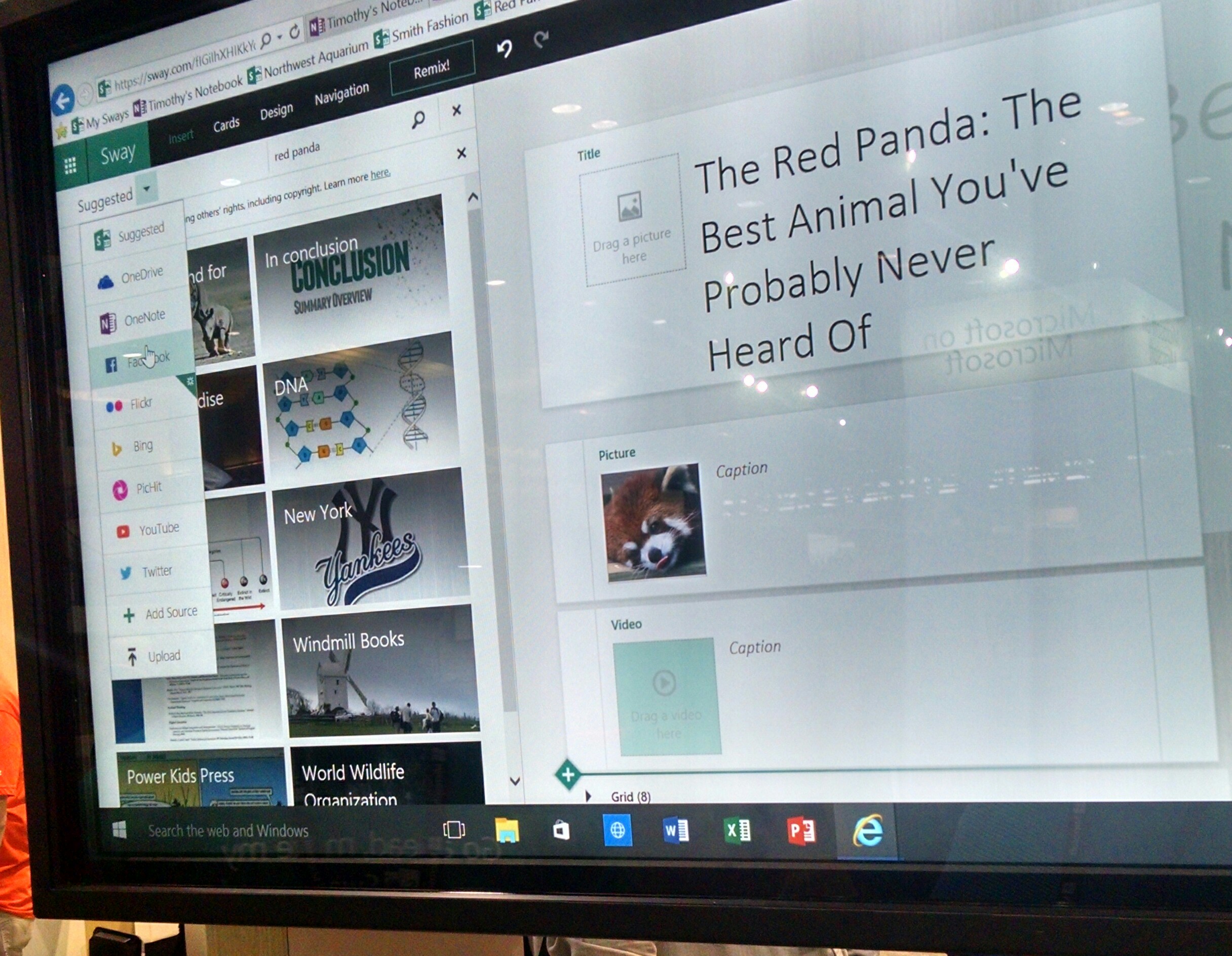 Picture 3: Windows 10 with Cortana integration. In this case Cortana is locating all the files for a specific topic that are located on the person's local drive as well as OneDrive cloud storage.
Tweet